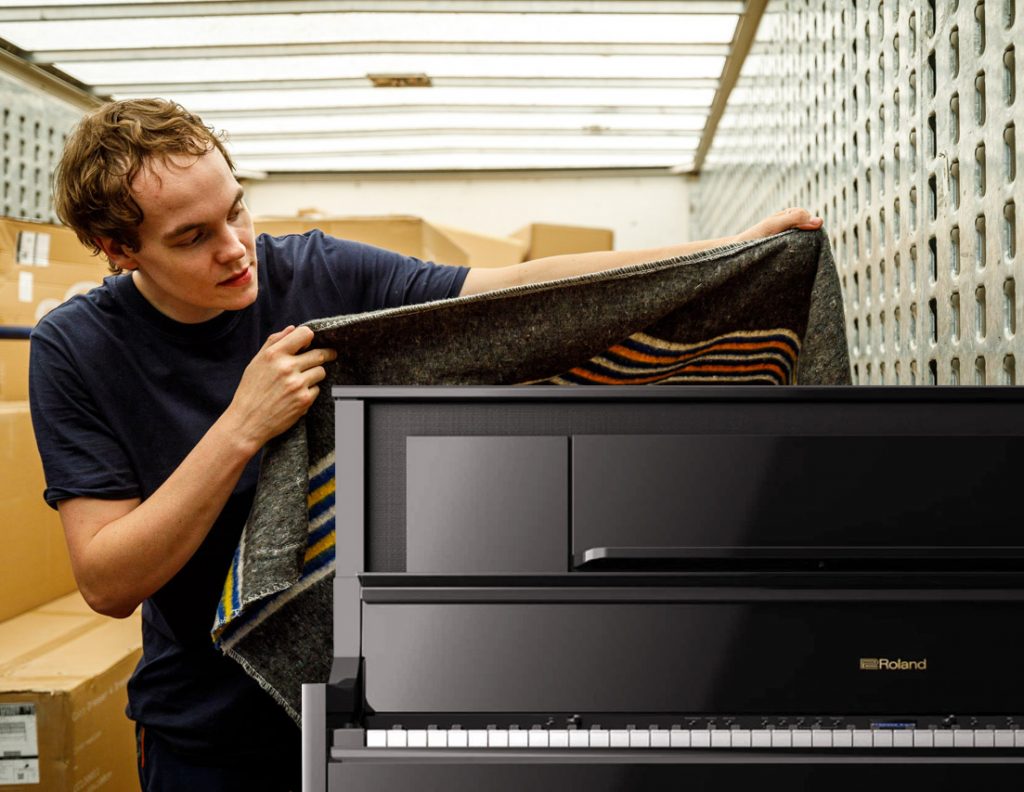 piano transport
technology and equipment
Piano transport can take place from our warehouse, covering more than 15,000 m2. Optimal climate control and an electronic humidity control system means your instruments are safe. You can enjoy and trust smooth transport processes thanks to:
vehicles with air suspension and hydraulic loading platforms
double loading floors
customised packaging material
a maximum volume of as many as 80 pianos per vehicle
If required, we can deliver large volumes by road, but we can also take the greatest care and attention to deliver a single piano or violin to an individual address. Whether it's a grand piano for Berlin or 80 pianos for Dublin, we are at your service.