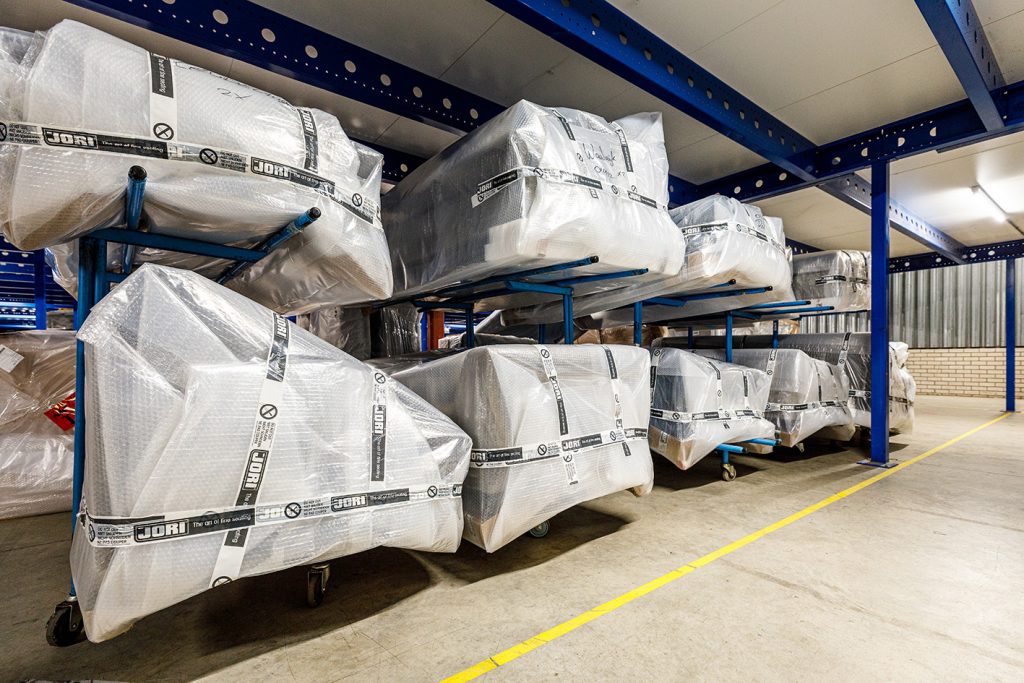 warehousing
storage home delivery
It goes without saying that as a producer, importer or retailer, you would prefer to leave the transport aspect of your business activities to a specialist. VSW Expeditie is this specialist in storage and delivery of furniture to customers' homes. We offer a comprehensive service for the delivery process:
goods receipt
checks
consolidation
organising and order picking
planning
delivery
With us, everything is in good hands. This means you don't need a fleet of vehicles, and you can rely on correct and complete handling. Read more about our home delivery service here.